Who are we?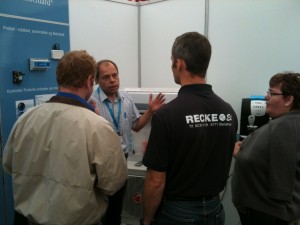 Profort A/S is a Danish engineering company with more than 15 years of experience in development of surveillance and control systems for museums, and the agricultural and industry sectors.
Since the beginning in 1997, our field of expertise has been wireless object protection systems for surveillance of works of art in museums. Through a solid distribution network we deliver systems to the leading museums in Europe.
Today we also deliver tailored solutions for farming and industry. All systems are developed in-house and are produced in Denmark. We develop our own products, which enable us to adjust them to the changing needs of the market.
As Profort sees it, the customer is first. It means that we wish to offer our customers quality solutions that match exactly their needs. Since we develop the products from scratch ourselves, we can offer tailor-made solutions based on the wishes of our customers.
Profort Core Competences:
Wireless technology
Tailor-made solutions
Development of electronics and software

We offer:
Wireless alerting
Surveillance of housing technique, water technical equipment etc.
Streetlight management, pump control
Temperature and power monitoring
Humidity measurement
Heat and light control in holiday residence
Person and object protection

Our systems:
Are SIM card independent
Are subscription-free
Are able to collect and present data
Can be connected installations controlled by PLCs
Transfer data/alarms wireless via the GSM network