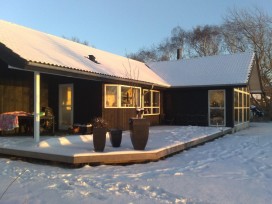 With myHome you can keep an eye on your holiday home, even when you're not there yourself.
Owners of holiday homes frequently worry about not being able to know if everything is all right when they're absent.
myHome Alarm from Profort monitors temperature and humidity and the user can turn the heat up and down using his smartphone.
The built-in calendar function allows the user to control temperature over time or on specific dates. myHome Alarm also features a built-in room sensor which alerts the owner of intruders.
myHome Alarm comes with a humidity sensor, which sends an alarm in case of water damage or flooding.
myHome Alarm equals security for holiday home owners – and is simple and easy to set up and use.
Control heat pumps with smartphone and GSM
Free and easy-to-use app for iOS and Android
Monitor temperature and humidity
Built-in calendar function
Alarm in case of power failure and built-in room sensor