multiGuard®
By the use of text message or DTMF call you can activate relays (sirens, pumps, electric heaters), activate makroes or send IR codes (heat pumps).
multiGuard is programmed by text or by the supplied PC program and the RS232 port or GPRS. All commands to the unit can be protected by a PIN code or need to be sent from approved phone numbers.
multiGuard can be purchased with different configurations. See under the tap: Compare models.
multiGuard can receive alarms (open/close) on the inputs and measurements (0-10V/4-20mA/PT100/temperature) on the analogue. Texts sent as SMS, as call or DTMF e.g. to a control centre. Alarm can be sent to 25 receivers on a list. The order of the list can be changed with just one text message.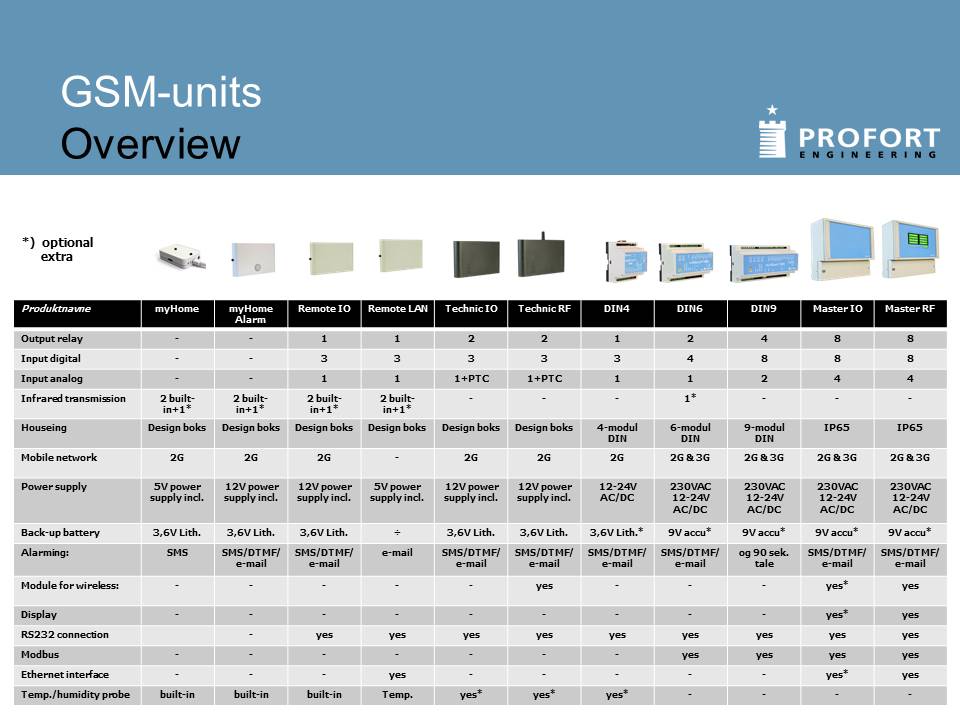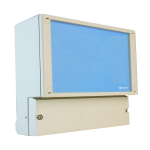 multiGuard Master IO is specifically suitable for survelliance of temperature and humidity. It logs all measurements twice per hour and sends an alarm at unusual conditions.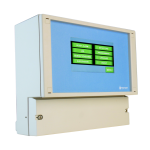 multiGuard Master RF is a complete GSM sending and receiving unit which differs from multiGuard DIN9 on having a waterproof IP65 box, 8 relay outputs, 4 analog inputs, 1 analog output and a possibility for a wireless 868MHz module for handling of up to 60 sensors.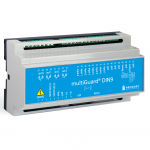 multiGuard DIN9 is a complete GSM sending and receiving unit for control and surveillance. Simply by applying a normal SIM card, multiGuard DIN9 is ready.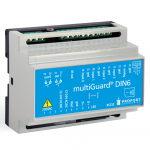 multiGuard DIN6 is a complete unit for monitoring and remote control.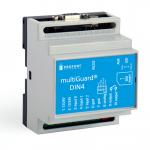 multiGuard DIN4 is a complete GSM sending and receiving unit that can be delivered in a waterproof box and solve a great number of tasks. For instance in places where there are no other power supply, such as containers, wells, drillings and so on.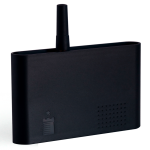 multiGuard Technic RF is a GSM-unit with wireless module (868 MHz). Receives alarm from all Profort detectors as well as wireless inputs. Especially suited for measuring humidity and protection of fuel tanks.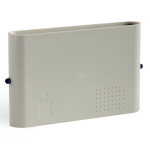 multiGuard Remote is a complete sending and receiving unit which is particularly suitable for heat control in holiday homes.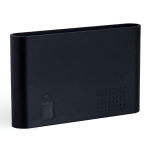 multiGuard Technic IO is a complete GSM transmitting and receiving device that is particularly suitable for measuring, monitoring and logging of humidity and temperature.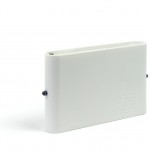 multiGuard Remote LAN is a complete sending and receiving unit which communicates with the free Profort web-server via the Internet without the use of GSM or telephone line.