Street Lights Surveillance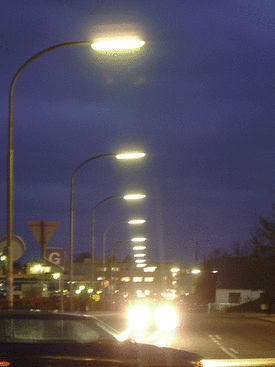 There is a lot of money to save with optimisation of street lights surveillance – if it is easy to use of course. Lightmaster+multiGuard from Profort makes it easy!
And it is license-free!
Lightmaster is a software program that has been designed especially for street lighting. It functions together with the well-known multiGuard DIN9 GSM unit which is equipped with an astronomical clock for the purpose of street lights surveillance.
With Lightmaster+multiGuard it is easy to control whether the street lights have turned on and off as intended. The system can be operated with everything from a normal mobile phone that communicates with the GSM unit through text messages to smartphones and laptop PCs with Internet access.
The unit has an intuitive user interface and gives full surveillance without any licence fees.
Be in full control of the street light surveillance only with a mobile phone
With Lightmaster+multiGuard the lighting takes care of itself. When the system is set up, as you wish it, there should be no trouble with the daily running. The system itself even tells you if there are irregularities that need to be attended to. The system generates a detailed log which shows precisely what has happended in it. What if a cable is cut e.g. during road work? Usually it will not be noticed before the streets remain dark in the evening and have become a nuisance for road users and the workers who have to find the error. Lightmaster+multiGuard sends an alarm as soon as the system notices the cable breakage. Then something can be done immediately. Monitoring is easily maintained on the Internet. Wherever you are – as long as you have access to a browser – you can monitor all units that are linked to the system as well as receive status for any unit.
Here is a brochure (in German) about street lights surveillance.
Here is a video (in German) about masterView®.