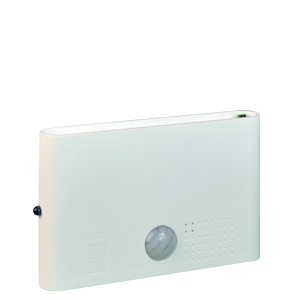 multiGuard® myHome Alarm 
mobile control for heat pumps from Profort!
multiGuard® myHome Alarm is a mobile unit which contains codes for 15 different heat pumps. The unit comes with power supply and battery. We have developed an app for iPhone og Android for setup and control. The app can be used to perform several tasks, such as:
Control of 15 different brands (several of these both heat and cool)
Update of the current temperature and level of humidity in the house
Alarm can be sent in case of temperature, humidity and power failure
Calendar function for planning of activations
Logging of temperature and humidity
Room sensor, whereby an alarm is sent, if somebody is inside the house
Find the quick manual for multiGuard® myHome Alarm here
Find data sheet for multiGuard® myHome Alarm here
Find brochure about the multiGuard® family here
Profort-nr. 009310
Specifikationer
Built-in Pir sensor.
2 built-in IR transmitters, plug for external IR transmitter.
Temperature and humidity sensor for alarm and control.
Phone list: alarm to 25 numbers SMS.
Antenna: Built-in. External antenna optional.
Temperature: -20°C til +55°C.
3,6V Li-ion back-up battery for monitoring of supply voltage.