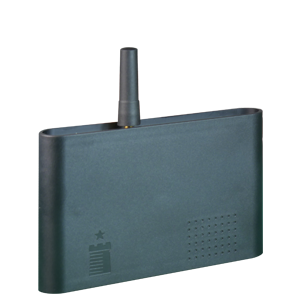 multiGuard® Technic RF 
multiGuard® Technic RF is a mobile transmitter and receiver unit, which collects signals from wireless units. Technic RF has a built-in wireless 868 MHz module for receiving wireless alarms and measurements. The unit can measure external temperature, pressure and humidity with analog measuring equipment, log the measurements, notify in case of voltage error and notify when voltage returns.
multiGuard® Technic RF transmits alarm as SMS, email or DTMF call. When mounting the included li-ion battery, the unit can function for two days without external power supply.
Find the quick manual for multiGuard® Technic RF here
Find the data sheet for multiGuard® Technic RF here
Read a brochure about the multiGuard®-family
2 relay outputs, 3 inputs, 2 analog inputs, power supply and 3,6V Li-ion back-up battery
Profort nr. 009340
Specifications
Specially developed design box for wall mounting
2 outputs (6A at 230VAC/35VDC)
3 indputs: Alarm (open/close)
1 analog input (0-10 V, 0/4-20 mA, PT100, Profort PTC temperature sensor)
1 analog input (Profort PTC temperature sensor)
1 analog input (Profort's temperature and humidity sensor 006320)
The unit can activate external units, e.g. light and sirene
868 MHz module: Receives signals from up to 60 transmitters
RS232 for connecting to PC or PLC
External li-ion battery (included)
2 internal antennas
Optional external antenna via SMA-stik
Temperature: ÷20-55 °C